As a member of Foremost Golf the country's largest golf equipment buying group we can offer a large selection of woods, irons, bags, putters, clothing and shoes. We are able to buy at the right price, sourcing equipment that is value for money, and will price match any genuine offer. If a brand new item is cheaper elsewhere give us a chance to match the price and to make sure that you are properly custom-fit for it.

Remember, if it isn't right for you it's not a bargain and will cost you more money to change. Come along and see what we can do for your game.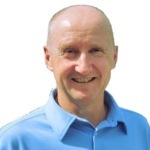 Bill Tye - Head Professional
I joined Eaton (Chester) GC in April 2001. I qualified, with honours, in December 1988, winning one of only 15 Titleist Scholarships given out each year to the 200-300 newly qualified Professionals.
I then spent 2 years teaching full time in Austria during which time I became and remain reasonably fluent in German. Following a ten year stint as Head Professional at Glen View Golf Club in Lancashire I came to Eaton (Chester). I am still a keen player when I have the opportu
---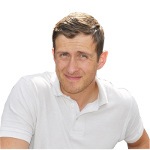 Nick Foxon - Assistant Professional
Nick first started playing golf at 4 years old with his father at Vicars Cross Golf Club. He was Junior Captain is 2000 and took the title of Junior Club Champion in 1998. 1999, 2001 & 2002. During 2001, Nick represented Cheshire County in the Junior squad. Nick left Vicars Cross to come and work at Eaton (Chester) Golf Club as the Assistant Professional. He loves to play golf but his main focus is teaching.
---
Graham Roberts - Assistant Professional
---