Golf coaching is all about you and what you want to get out of your game. We pride ourselves on being good listeners and aim to provide the best possible professional advice, whilst ensuring each lesson is tailored and enjoyable for the golfer.
Why Coaching?
We're passionate about helping you play better golf.
Every golfer enjoys the game more when they're hitting good shots and playing well. This is our mission for you.
Think back to your last few rounds and try to pinpoint an area that cost you shots…
Maybe, you had too many three-putts as a result of poor distance control? Or did you miss too many fairways to the right meaning you had to chip out sideways? It could be that you play well in practice rounds with your friends but struggle to replicate that in competitions?
Through our experiences in the game and our PGA education, we appreciate that every golfer is different. That's why we offer a range of lessons and packages to suit everyone.
Lessons will cover:
Swing Basics
Short Game
Long Game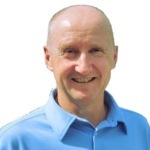 Bill Tye - Head Professional
I joined Eaton (Chester) GC in April 2001. I qualified, with honours, in December 1988, winning one of only 15 Titleist Scholarships given out each year to the 200-300 newly qualified Professionals. I then spent 2 years teaching full time in Austria during which time I became and remain reasonably fluent in German. Following a ten year stint as Head Professional at Glen View Golf Club in Lancashire I came to Eaton (Chester). I am still a keen player when I have the opportu
---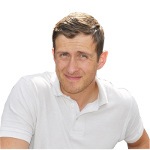 Nick Foxon - Assistant Professional
Nick first started playing golf at 4 years old with his father at Vicars Cross Golf Club. He was Junior Captain is 2000 and took the title of Junior Club Champion in 1998. 1999, 2001 & 2002. During 2001, Nick represented Cheshire County in the Junior squad. Nick left Vicars Cross to come and work at Eaton (Chester) Golf Club as the Assistant Professional. He loves to play golf but his main focus is teaching.
---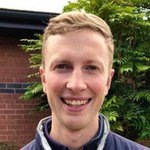 Graham Roberts - Assistant Professional
Assistant Professional, Graham Roberts joined Eaton in 2007. He is currently qualifying for his PGA with 1 year left to complete. Graham was a club member and played elite amateur golf which included playing in the British Amateur Championships and he achieved a handicap of +3 whilst representing Eaton. He then turned Professional and played on the Europro Tour for a few years before embarking on his PGA and working under Bill Tye. Graham now spends his time mainly coaching and playing about 20 tournaments a year in the UK. He is a development player of Titleist and Footjoy equipment and clothing. He has spent time with some of the leading coaches in the world, which include Phil Kenyon (Putting specialist), Sherylle Calder (Vision Expert) and Rob Watts (Swing coach). With the knowledge he has now picked up, he covers all these areas during his teaching lessons but mainly specialises as a Putting coach. Graham is the lead coach at the club for Junior members. This has led to the best junior section in the history of Eaton, with record numbers and a vast amount of juniors representing the County. Graham also oversees many adult clients, as well as being a putting coach to two Tour Professionals in the UK.
---